SMM services are a reliable and cost-effective way to generate web traffic and sales revenue.
Social media marketing (SMM) is nothing but one of the online marketing technique which makes use of various social media platforms like the Twitter, Facebook, Pinterest, and LinkedIn for the establishment of the brand identity, capturing the attention of the customers, and also connecting the brands with diverse audience section. For the new businesses, SMM is the better way to reach the right prospects where they would be spending time online which helps in bolstering the brand engagement.
A social media marketing (SMM) team can help a business by developing and implementing social media strategies, creating engaging content, managing online communities, analyzing social media data to optimize campaigns and ultimately increase brand awareness, drive website traffic and sales.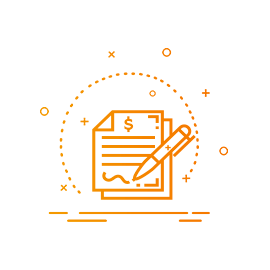 Media promotion is the use of various channels, such as print, television, radio, and social media, to promote a product, service, or brand to a wide audience.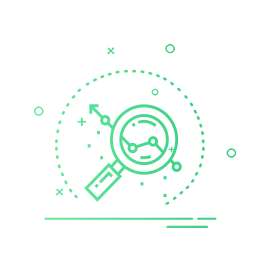 Paid promotion is a marketing strategy that involves paying to promote a product, service, or brand on various platforms, such as social media, search engines.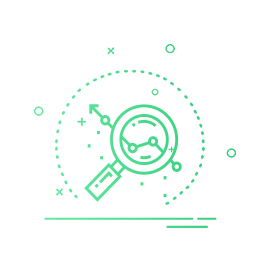 That involves creating content and engaging with the audience through channels such as social media, blogs, and email, to increase brand awareness and drive traffic without paid promotion.
Infographic content is a visual representation of information or data that combines text, images, and graphics to present complex information in a clear and concise way, making it easier for audiences.
Our team of SMM helps you in increasing the search traffic for your website with healthy customer engagement and better SEO. We make your website attain better online exposure, high search rankings, specific audience targeting, improved customer reach, enhanced customer trust, complete brand control, increased profitability, and multiple marketing options. Web 2.0 instruments and the presence of online entertainment appear to have re-imagined the marketing technique, exploration and practice, it marketing's capability to expand. These possibilities go past clients' data and develop responsibility and commitment levels. Web 2.0 is an askindment of open-source, intelligent and client controlled web-based applications growing the encounters, information and marketing force of the clients as members in business and social cycle supporting the production of illuminated clients' organizations working with the progression of thoughts and information by permitting the productive age, dispersal, sharing and altering/refining of data content.
Online entertainment produce a huge measure of quantifiable valuable information to investigators and advertisers whose objective is to screen and break down social focusing on, brand steadfastness and further marketing execution pointers, delivering these information compelling. That's what to do, explicit marketing measurements objectives should be obviously characterized. Without a particular arrangement, in regards to likewise the key presentation pointers decisions, information investigators along with advertisers will neglect to direct the web-based entertainment information into helpful experiences for the organizations. For that reason, firms should definitively bring up issues and search replies from online entertainment tuning in to change information in virtual entertainment measurements. Virtual entertainment examination, in this way, comprises of gathering, estimating, assessing lastly deciphering information.
Starting from the main appearance of online entertainment, advertisers have seen the capability of such innovation in business. Web-based entertainment can act as a successful marketing device in business, significant for the two purchasers and organizations, offering a wide scope of chances. In this manner, online entertainment show an uncommon increment of purpose inside business. Despite the fact that, it is difficult to figure out web-based entertainment essential, yet not a basic technique. A few definitions are characterized to investigate completely the elements of virtual entertainment in marketing.
Get More Infomation about Social Media Marketing(SMM)
Business associations make marketing projects, exercises, and missions to move their current/expected clients to the purchaser's excursion, intended to adjust marketing objectives and deals exercises. A few marketing goals including explicit activities were distinguished, like brand awareness, commitment, marketing and particularly client research, social focusing on, e-WOM and advancement strategy, relationship the board and social CRM and social capital worth including return for money invested questions/evaluation. Brand awareness implies the openness of the interest group to mark content and message, while commitment creates further moves making into thought the brand content/offers. Marketing and client research have been recognized by advertisers as significant and normal goals connected with the web-based entertainment use, giving them important data as to impressions, opinion, fulfillment to appraise the transformation/buy potential.
Besides, the actuation of clients' impact in light of references, promotion exercises and evangelism motivation for items/administrations comprises the marketing objective of a positive eWOM advancement strategy. Relationship marketing goals in light of social CRM is the new worry in the marketing scene, and with great reason. As web-based entertainment detonate among organizations what's more, clients, checking, overseeing and taking advantage of the subsequent information become fundamental projects for practically any advertiser. Organizations are restless to meet clients where they are in the web-based entertainment domain searching for the devices to reach out and get entrance. Social CRM software works related to traditional CRM frameworks to follow client conduct, as a device that is essential for an online entertainment technique.
The graphic designing industry has filled essentially lately, becoming one of the most famous and viable types of digital marketing. The quickly developing business sector of powerhouses, while offering many advantages to purchasers, additionally represents a few difficulties and accompanies likely risks for customers. Online commercial centers have moved from customer exchange to additional created types of exchange, for example, being facilitators for suppliers of labor and products. This has been empowered as online entertainment have presented new functionalities and incorporated new exchanges among shoppers and possible brokers. Purchasers draw in with powerhouses deliberately yet are simultaneously presented to publicizing that depends on parasocial connections between the shopper and the powerhouse.
A pertinent component is likewise the impact estimation perspective, to be specific revealing insight into the connection between the powerhouses and their crowd. Another significant include featured is the forces to be reckoned with lawful status rule as a component of how to describe powerhouses, which is firmly connected to the askindment of plans of action sought after by forces to be reckoned with. This can serve to recognize the people who have organizations, powerhouses who have the legitimate status of a specialist, furthermore, and forces to be reckoned with who are still customers themselves.
In any case, forces to be reckoned with play likewise a pioneering part in which they can go about as exchange bodies and speak with their crowds. There are a few contextual investigations that can be taken a gander at to comprehend the excursion of powerhouses to become business visionaries, as opposed to acting just as outsider endorsers. With regards to powerhouses advancing their own stock, there is a restricted comprehension around guidelines for marketing practices of their own brand and items. Additionally, there are numerous powerhouses who lead special exercises however since they are new contestants, or because of their crowd size, they don't keep up with consistent business associations with brands.
By characterizing forces to be reckoned with as makers of unique substance and unprejudiced assessment, the definition falls flat to address situations where forces to be reckoned with share content that isn't really fair-minded. In this manner, powerhouses can likewise create content in an organization with brands they work with as a type of supported content. This definition, subsequently, comes up short on significant part of force to be reckoned with exercises that is the value-based and business purpose behind the substance produced. A significant component of force to be reckoned with marketing is the crowds' insight that the powerhouse is giving an 'unprejudiced' assessment.
Frequently Asked Questions (F&Q)